Our goal at Eagle Mat when working with schools and universities is to design spaces that inspire student learning. This includes paying close attention to materials that are flexible, create engagement environments, and can handle wear and tear from the toughest weather conditions.
For our most project with the North Virginia Community College, our goals were to provide a carpeting solution that focused on high traffic areas in the classrooms and corridors. Eagle Mat worked with their team to install the Encore "Resolve" and Luxury Vinyl Tile Shaw "Terrain" Color Timber.
The LVT Terrain high-performance luxury vinyl tile featuring our exclusive ExoGuardTM quartz enhanced urethane finish that protects against commercial traffic
This successful installation provided the North Virginia Community College with a flooring solution that will be easy to maintain.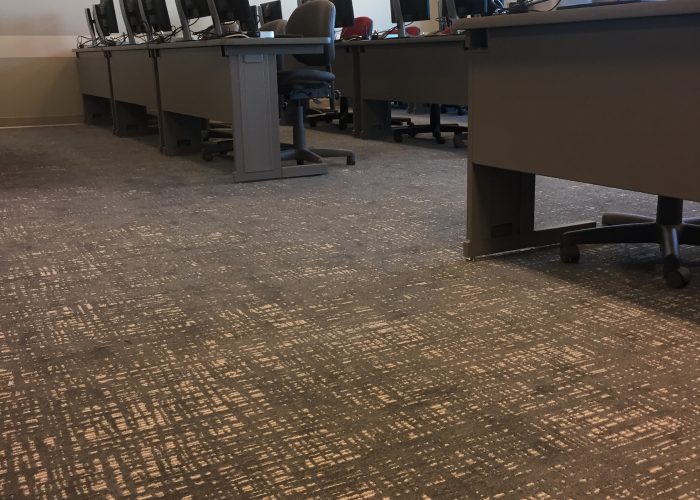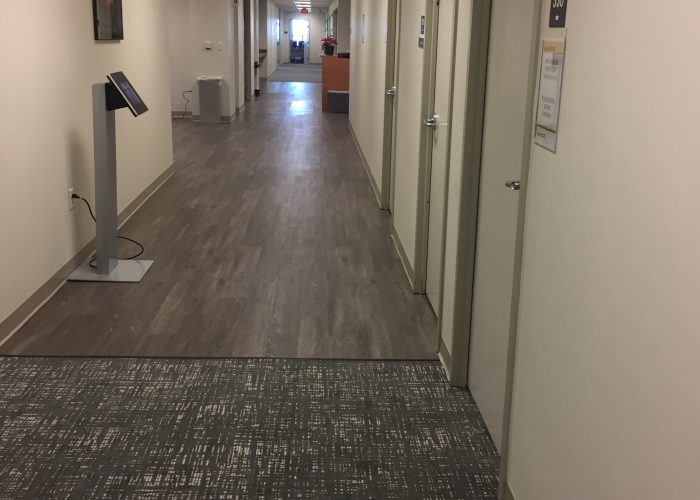 Eagle Mat & Floor Products has been providing sales and installation of commercial flooring products to the following market segments for over 35 years: Corporate, Education, Hospitality, Government and the commercial real estate community. It's easy to contact us, and we're happy to help. You can always call us at (301) 762-2000 or email us at sales@eaglemat.net for more information.