Eagle Mat & Floor Products is the premier flooring dealer in the Washington DC Metro area. We have been providing sales and installation of commercial flooring products to the following market segments for over 35 years: Corporate, Education, Hospitality, Government and the commercial real estate community. Our floor covering experts will guide you through the buying process from concept to design to installation.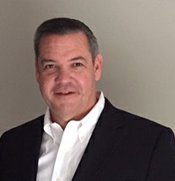 Trace Ashton,
Vice President of Sales
Phone: (301) 442-8609
Email: trace@eaglemat.net
Trace Ashton, Vice President of Sales, joined Eagle Mat in 1996. He specializes in sales, consultation and specification of commercial flooring products, and has many years of experience overseeing large scale flooring renovations. Trace is passionate about finding the best solutions for his customers, and ensuring that each job is professionally managed and completed with quality workmanship. Many of Trace's clients are repeat customers that have been working with him for close to two decades. Trace is a native Marylander who lives in N. Bethesda with his wife Dreana. In his spare time, he enjoys golfing, fishing, and vacationing at the Delaware shore.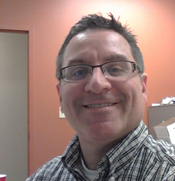 Dave Adams,
Sr. Project Manager
Phone: (703) 929-8837
Email: dave@eaglemat.net
Dave is a senior project manager who has been in the carpet industry approaching 20 years. In addition to project management, Dave handles our IT, oversees our warehouse inventory, and even makes an occasional sale. There is little he has not seen in the way of carpet installations, floor conditions, and dealing with floor technicians. He is the ultimate problem solver, and is even betters at customer relationships. Dave's strong attention to detail and planning ensure that our jobs run smoothly. His goal is to not only get the job done, but get it done correctly. Dave has a beautiful wife who's put up with him for over 20 years and they have furry four pawed kids at home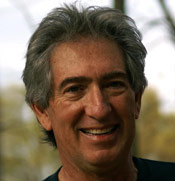 Albert Pickeral,
Sr. Account Executive
Phone: (703) 283-0102
Email: albert@eaglemat.net
I've been in the floor covering business for over thirty years. I'm a "Rock the Red" fan, and avid season ticket holder for the Washington Caps hockey team. When in need of therapy I'm either playing my Taylor guitar or riding my hog. My two sons and their kids provide that sparkle in life that helps keep me young. For almost four decades, my bride Barb, is still my best friend & confidant. When I need laughter she is always the source. I hope to encourage everyone who visits our site to take inventory of their lives, to realize how fortunate we are, and to always consider helping those in need.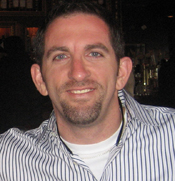 Josh Pickeral,
Account Executive
Phone: (571) 221-8906
Email: josh@eaglemat.net
Josh grew up in Fairfax and has been a commercial flooring rep since 2002. His job entails sales, estimating & project management. He can help you determine the best solution &/or product ideal for your application. Josh is dedicated to doing whatever it takes to keep his customers happy and providing them with excellent service. He has been married to his wife Kristi since summer of 2008 and they have two kids, Landon & Samantha. He is passionate about sports especially soccer, and he is a huge fan of all our hometown teams regardless of their record! Josh especially enjoys spending time with his family and friends, traveling, camping, and the beach.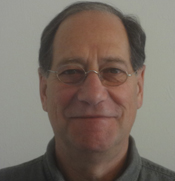 Peter Stern,
Maintenance Division & SA
Phone: (513) 633-8370
Email: peter@eaglemat.net
Peter heads up Eagle Mat's Commercial Cleaning & Maintenance Division. He began his career in maintenance with DuPont Flooring Systems over 20 years ago. Peter is IICRC (The Institute of Inspection, Cleaning & Restoration Certification) trained and certified. In addition to running the cleaning division, Peter is also a sales rep for the Commercial Carpet Division. Peter can help you plan a maintenance program for your facility to maximize your flooring investment and life cycle. Peter's main love is his wife Jill of 40+ years, their two kids Leslie and Jason, and two incredible grand kids Chase & Sienna. Peter loves traveling to spend time with his family from New Jersey to Florida. He is an avid DC sports fan who is passionate about the Redskins and Caps.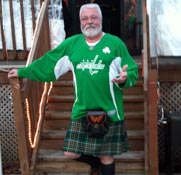 Pat Toomey,
Furniture Moving Division
Phone: (443) 838-1919
Email: pat@eaglemat.net
As a transplant from Boston, I'm now a Marylander of 25 years. I'm at my best when I'm on our boat on the Chesapeake or cheering on the Capitals as a season ticket holder. Summers on Lake George are an annual family tradition that I anxiously look forward to each year. Also visiting friends on the Gulf of Mexico is my favorite way to unwind. And, of course, I stay grounded with the help of my best friend & wife Donna, and our 2 daughters, along with our dogs, cats & rabbits.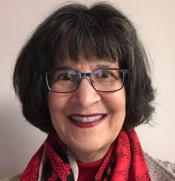 Sue Hedges
Account Executive
Phone: (703) 955-6645
Email: Sue.Hedges@eaglemat.net
Sue has been in the flooring business since 2002. She enjoys working closely with her Commercial clients taking them from beginning to end of the flooring process. She is involved in all aspects of the project from product selection – finding the right product for the right application, to building budgets to fit her client's needs as well as taking them through scheduling and coordinating the installation process.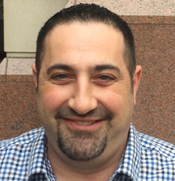 Jason Stern
Account Executive
Phone: (703) 489-9043
Email: jason@eaglemat.net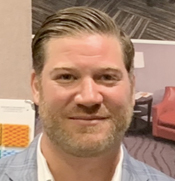 Keith Goodman
Account Executive
Phone: (202) 590-2002
Email: keith@eaglemat.net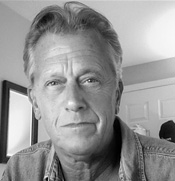 Craig Colbert
Account Executive
Phone: (240) 418-6234
Email: craig@eaglemat.net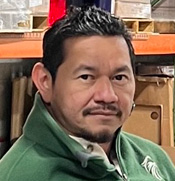 Marcos Reyes
Warehouse Manager
Phone: (301) 762-2000
Email: marcos@eaglemat.net