Many of today's carpets can withstand pets, kids, and heavy traffic. Not only is carpeting a big investment, having commercial carpet installed in an area of high traffic like a corridor can be a big hassle. That's why we recommend you choose a high-quality carpet that will last for many years. Look at the face weight, density rating, tuft twist, and the construction.
For this corridor carpet renovation, Eagle Mat & Floors used: Bloomsburg Custom Axminster and Johnsonite Millwork Base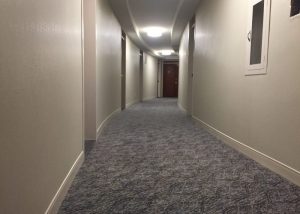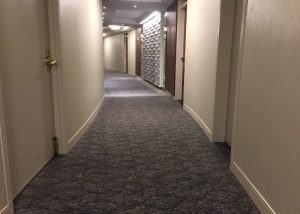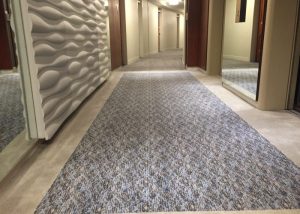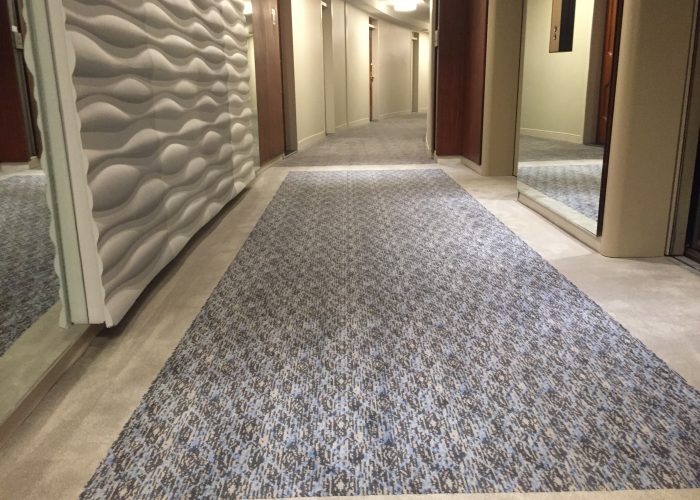 We have been providing sales and installation of commercial flooring products to the following market segments for over 35 years: Corporate, Education, Hospitality, Government and the commercial real estate community. Eagle Mat also offers turnkey services that include painting, carpet replacement and furniture moving – specializing in modular furniture lift work. It's easy to contact us, and we're happy to help. You can always call us at (301) 762-2000 or email us at sales@eaglemat.net for more information.