Heavy traffic demands that you install a tough, durable and solid flooring that can stand up to the wear and tear of high traffic and continue to look good for several years. After all, who wants to have new flooring installed in a corridor, only to have to pull it up and replace it a couple of years later?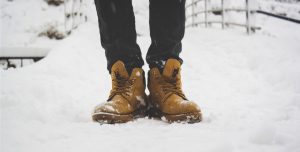 Commercial carpet must stand up to tracked in rain and mud, sleet and snow and more. But it still needs to continue looking sharp, every day.
Not only is carpeting a big investment, having new carpet installed in an area of your business that gets a lot of traffic can be a big hassle. That's why you want to choose a high-quality carpet that will last for many years. Look at the face weight, density rating, tuft twist, and the construction.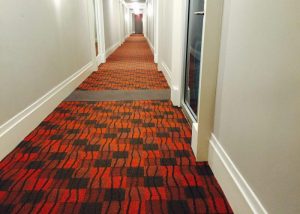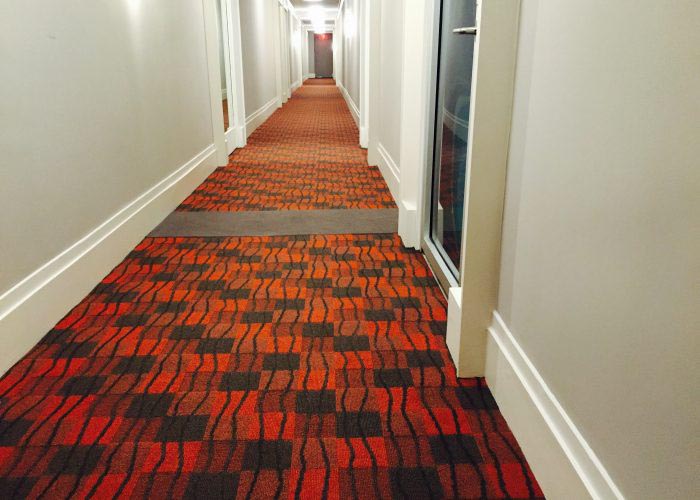 Face weight indicates how many ounces of fiber are in a square yard of carpet. The range will be from 20 (lighter, less durable) to 80 ounces (heavier, more durable), so choose one that's at least 35 oz. The tuft twist is the number of times each tuft is twisted together. A high-quality carpet will have at least 5 twists per inch of length.
Eagle Mat & Floor Products is the premier flooring dealer in the Washington DC Metro area. We have been providing sales and installation of commercial flooring products to the following market segments for over 35 years: Corporate, Education, Hospitality, Government and the commercial real estate community. It's easy to contact us, and we're happy to help. You can always call us at (301) 762-2000 or email us at sales@eaglemat.net for more information.